Michael Allan Scott is an author of supernatural thrillers, speculative fiction and a series of detective novels with a psychic protagonist—which, frankly, sounds like cheating. Born and raised at the edge of the high desert in Arizona, he still lives in the state, making a home in Scottsdale with his wife Cynthia and their rescue Doberman.
Our crime fiction stringer Jonathan Maniscalco caught up with Scott recently by email to pick his brain a bit and find out about some of the influences that have impacted his career.
---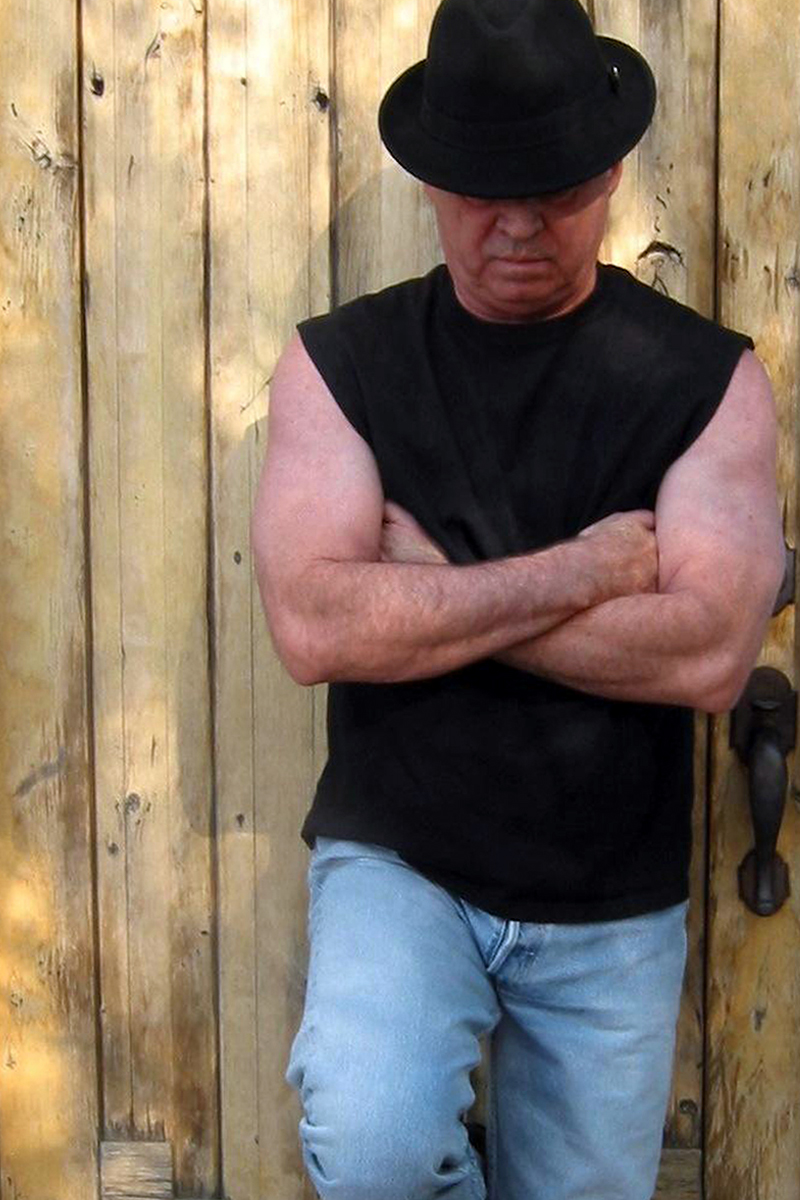 Genre novelist Michael Allan Scott.
Jon Maniscalco: Not all of our readers will be familiar with your work. Can you start us off with an idea of what your writing is like?
Michael Allan Scott: I must be most well-known for my novels. Though they are supernatural thrillers, I put an emphasis on realism. In the case of two books, the plots were based on real events.
Being thrillers, there's a dark side. Murder is a grim business, and murder mysteries should be told accordingly, without pulling any punches. But take heart, they aren't true horror stories. The characters and situations do involve a lot of living and eventually, they get it worked out.
JM: On your website bio page, you mention that your mother was creative, while your father was more of a pragmatist. Can you tell me how those differences between your parents had an impact on your work and on your view on art in general?
MAS: Actually, both my parents were highly creative! My mother used a wide range of media—oils, watercolors, etchings, tile mosaics. As a matter of course, my mother built and hand-painted the frames and mattes for her paintings. She wrote a fantasy novel, did the cover art and interior illustrations including detailed maps of the fantasy kingdom.
Photography was among my father's many hobbies. He built his own darkroom and processed all his photographs. He was a scuba instructor, and hand-built an underwater video housing. We did boatloads of underwater photography and video. I have more than twenty-five hours of video, of hammerhead and whitetip sharks, from one of our last trips together. He also was into astronomy. He built his own ten-inch reflecting telescope from scratch, grinding the mirror by hand. That was my first glimpse of Saturn's rings live.
As I look at it now, my mother fired my imagination with dreams of fancy. My father showed me how to turn those dreams into reality.
JM: You grew up in Arizona, near nuclear test sites. Has living close to the most destructive power in history influenced your writing?
MAS: Well look, I've always been curious, about most everything. Atomic bombs are no exception. Early on I wrote mostly dark fantasy and sci-fi, always teetering on a razor's-edge between awe and cynicism. Let's just say I have a healthy distrust of irresponsible men in positions of power, nuclear or otherwise.
JM: I know that you were a drummer. Does your love for music make its way into your writing?
MAS: I think it does. There's references to musicians and music throughout my books. And I think my process has been shaped by that musical background. I enjoy most all genres of music, but especially jazz and jazz-fusion. When I write, I put a basic structure together, and then improvise from it. That's the jazz of my writing, I guess.
JM: Would you advise writers at the start of their careers to look to musical influences for inspiration, as well as literary works?
MAS: It's obvious to me that the aesthetics of all forms of art come from the same source. We're all aware of artists who show talent across a broad spectrum of mediums—film, music, painting, writing, etc. If you're an artist at heart, it then simply becomes a matter of desire to express that art, and then you're driven to achieve mastery of your specific discipline or disciplines.
Really, young writers should bring all art forms to bear when they write. It all helps.
JM: What made you start writing? And when did you think to put your work out into the world?
MAS: I started writing as soon as I could form the words. I did it for my own enjoyment, first and foremost. This is still true today.
JM: Who have been your literary influences?
MAS: This could be an impossibly long list, but I'll keep it brief!
Early influences include L. Frank Baum, Edgar Allan Poe, Mark Twain, and H. P. Lovecraft. During my teenage years I discovered Aldous Huxley, Frank Herbert, Dalton Trumbo, Jack Kerouac, Robert Heinlein, Arthur C. Clark, ad infinitum. From that point forward, it gets messy. Among contemporary mystery writers, James Lee Burke and Michael Connelly are worth mentioning, though that doesn't begin to cover the names that I try to keep up with.
My most recent discovery is Anthony Doerr's magnificently crafted book, All the Light We Cannot See.
JM: Okay, let's bring it home. What sort of plans do you have for the future? More novels?
MAS: The latest book in my Lance Underphal Mysteries series, Cut-Throat Syndrome, just went through final edits this spring, and I expect a soft launch later this year. I'm now in the middle of the first book of a new series featuring Jena Halpern, a gifted yet shy psychic who reluctantly consults law enforcement on unsolved murders. Additionally, I'm busily learning the craft of screenwriting with the aim of turning the Lance Underphal series into episodic TV suitable for binge watching.
---
Banner graphic: A photo (cropped) of John Martin's "The Fall of Babylon" (1831), a work in the public domain. Source: Wikimedia.
See also: [NERObooks homepage] [interviews] [tag:scifi] [Michael Allen Scott on Twitter] [Michael Allen Scott on Goodreads] [book trailer for Flight of the Tarantula Hawk]
© 2016-present the editors and authors. Questions?